I hurried down the cold hospital corridor, pinching my face mask at the nose to avoid fogging up my glasses. A few wrong turns later, I finally found the mortuary. At a series of large silver lockers, a worker gestured to stand at a distance. He tugged at the handle and opened one with the ease of pulling open a drawer, so that I could see my grand-aunt for the first time since she had passed away.
On this Thursday morning in April 2020, a household tucked away in Wellawatte lost their matriarch, the glue of the family. The kind and strong 62-year-old had succumbed to a sudden cardiac arrest.
A few in her immediate circle, including my mother, Faheema, were allowed to see to her burial. "I wanted to spend each minute with her till she was buried, and I got to do so," Faheema said. "As I was burying her, the lessons she used to teach us about religion, death, heaven and hell, started replaying in my mind. It was as if she was talking to me."
At a time where social media was rife with conversations on funeral rites, even as a Muslim, I remained ambivalent. It took losing someone close to me to shift this debate onto a personal level. Her death was all the harder to bear amidst a COVID-19 lockdown — to have had her funeral rites questioned would have been an inordinate source of pain.
Muslims view death as the transition from one state of being to another. "We believe that we are made out of clay and we return back to the earth," Faheema explained. While voluntary cremation is prohibited within the religion, it includes exceptions in special circumstances such as if a deathly disease can spread through burial.
When the COVID-19 outbreak first started in Sri Lanka, both cremation and burial (in a grave eight feet deep) were deemed safe and viable options. However, the second COVID-19 death and first Muslim to have passed away on 30 March was cremated. This was subsequently followed by a quick revision of clinical guidelines and the issuing of regulations under the Quarantine and Prevention Diseases Ordinance on 11 April — all deaths in the country as a result of the novel coronavirus must be cremated.
"I got a call [saying], 'they are asking permission to cremate'," Inham Mohamed, cousin of Umrid Hassan (49) said. Umrid Hassan passed away on 8 April 2020 and is recorded as the seventh COVID-19 related death in Sri Lanka.
While the family signed the consent form, it only seemed to be part of a due process with little choice in between. A cremation seemed inevitable.
In Madampitiya, another family mourns their recent loss. They take me through the corridors of small apartments piled one over the other — set in an expanse of five separate blocks, holding more than 1,000 families. The father and children sit on the assorted chairs with some making themselves comfortable on the floor.
"My youngest daughter is just like my wife, so mischievous," the father of six and widowed husband, Shafeek said.
Fathima Rinoza passed away at the age of 44-years on 5 May and is recorded as the ninth COVID-19 death in the country. Initially admitted to the General Hospital for a continuous cough, she was then taken to the National Infectious Diseases Hospital (IDH) claiming it a case of COVID-19.
Meanwhile, early morning on 5 May the family was suddenly informed of a team coming in to disinfect, test, and transport them to a quarantine center. "We had no idea what was happening as they pulled open cupboards and clothes. The children were crying, I was crying," Shafeek said.
On the way to the centre they learned that she had passed away.
Rinoza's second son, Sabri, who lived separately, was allowed to see her. At the hospital, he was told that the cause of death could not be identified and was asked consent for a cremation. "They mentioned TB [tuberculosis], suspicions of COVID-19 and then pointed to the initial General Hospital form which mentioned COVID-19, until I agreed to sign," he said.
The rest of the family, after a day in quarantine, were suddenly asked to pack up and be ready to travel back to Colombo. Even before the designated 14-day time-frame, they were going home.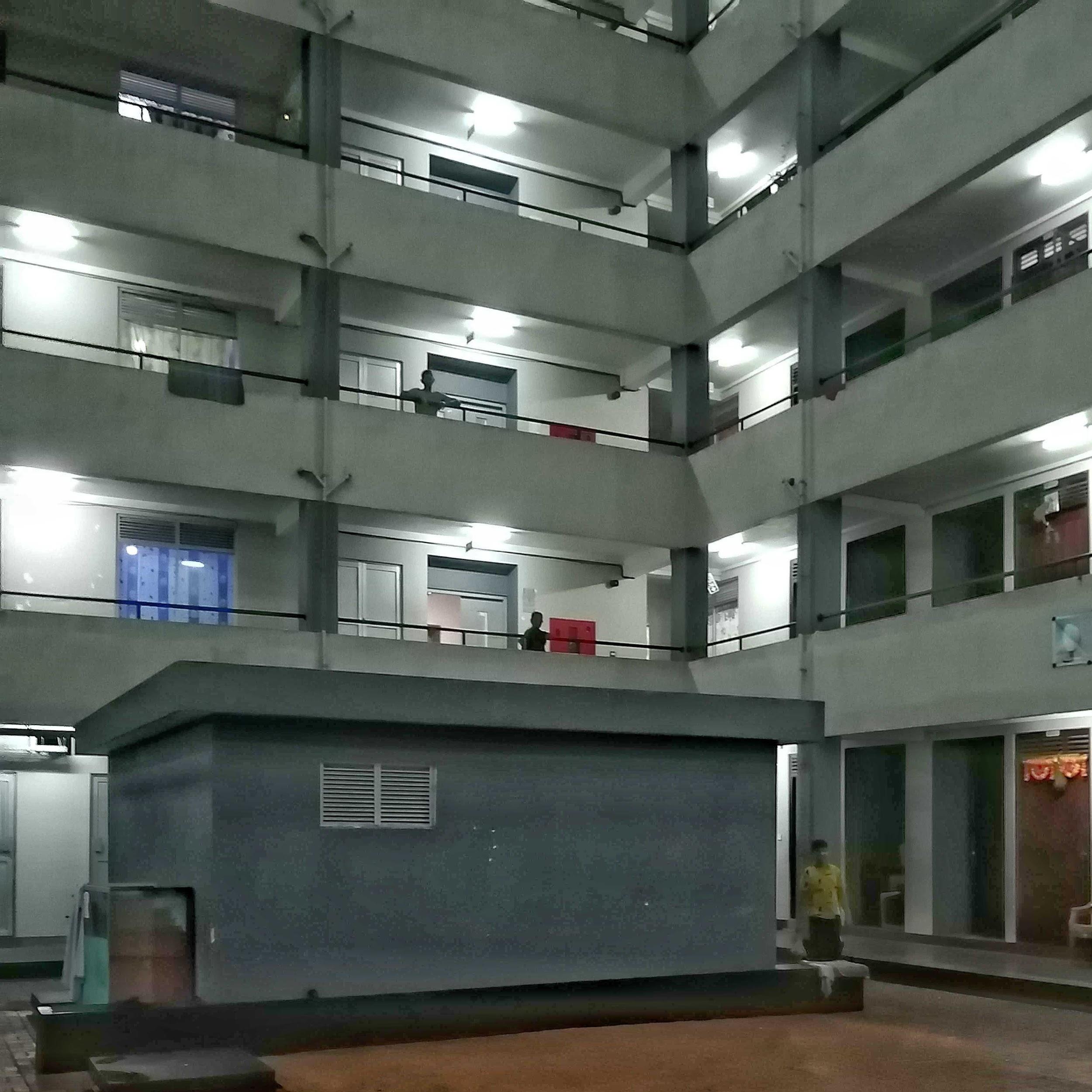 The day after Rinoza's death, PCR tests were conducted on some residents of the housing scheme. The family too, who initially underwent testing, reported negative. After returning from the quarantine centre, the family was asked to self-quarantine at home for 14-days
More than a month later, confused and coping with the loss, Shafeek conveyed that they are yet to receive the autopsy report. Trying to understand the unfamiliar death rites, he explained that, "in our religion, cremation is not accepted. Some religions allow for cremation, some allow for both, but in ours, we believe there is a blessing in burying."
"But what's done is done, and that's over. What's important is that her soul is with God and she is at peace."
Sheikh Muiz Bukhary, a Sri Lankan Islamic scholar and CEO of the Sakeenah Institute explained that there is a sense of sanctity that Muslims hold towards the dead, a high regard placed on the body of the deceased.
However, he added that there is also a common misconception that the body will not be resurrected if not a burial. "Once a person passes away, there is little to be done on the body or soul. The soul moves on to the next realm and does not suffer. The burial is mainly a communal obligation, a duty placed on our shoulders."
If one has no choice, Bukhary explained that cremation is accepted in the religious teachings. "In a situation where it is proven with sound research that if one were to go ahead with a burial it will cause harm to society, Islam allows to follow through with cremation."
Two weeks after declaring a pandemic, the World Health Organisation (WHO) published its own guidelines. It confirmed burial as an accepted form of tending to a COVID-19 death. The guidelines read; 'It is a common myth that persons who have died of a communicable disease should be cremated, but this is not true. Cremation is a matter of cultural choice and available resources'. It also further specified that while there is no proof of exposure to infection from persons who died, safety precautions must be taken while burying, to mitigate any possible risk.
Most countries have adopted burials with their own guidelines in place. In India, six feet graves now go deeper to reach eight feet, and in Turkey only 'distance burials' are allowed. The Philippines stipulates that bodies be buried within 12 hours while Singapore allows burials if strong religious reasons request it.
In Colombo, Nawsar Rafayideen spent a few confusing days trying to retrieve his father's body from the Police Mortuary, in order to ensure a burial. Abdul Rafayideen (68) passed away suddenly on 5 May at his sister's house, and was declared a 'highly suspicious of COVID-19' death. His son and two other close relatives spent the day after signing a cremation form, purchasing a coffin, hiring a vehicle, and making their way to the cemetery where they were provided a slip of paper — the cremation was to be free of charge.
However, in the days later, Rafayideen was not reported as a COVID-19 death. His son took time off his daily three-wheel hires to obtain a post-mortem report. On his third attempt, he was informed that his father tested negative for the virus.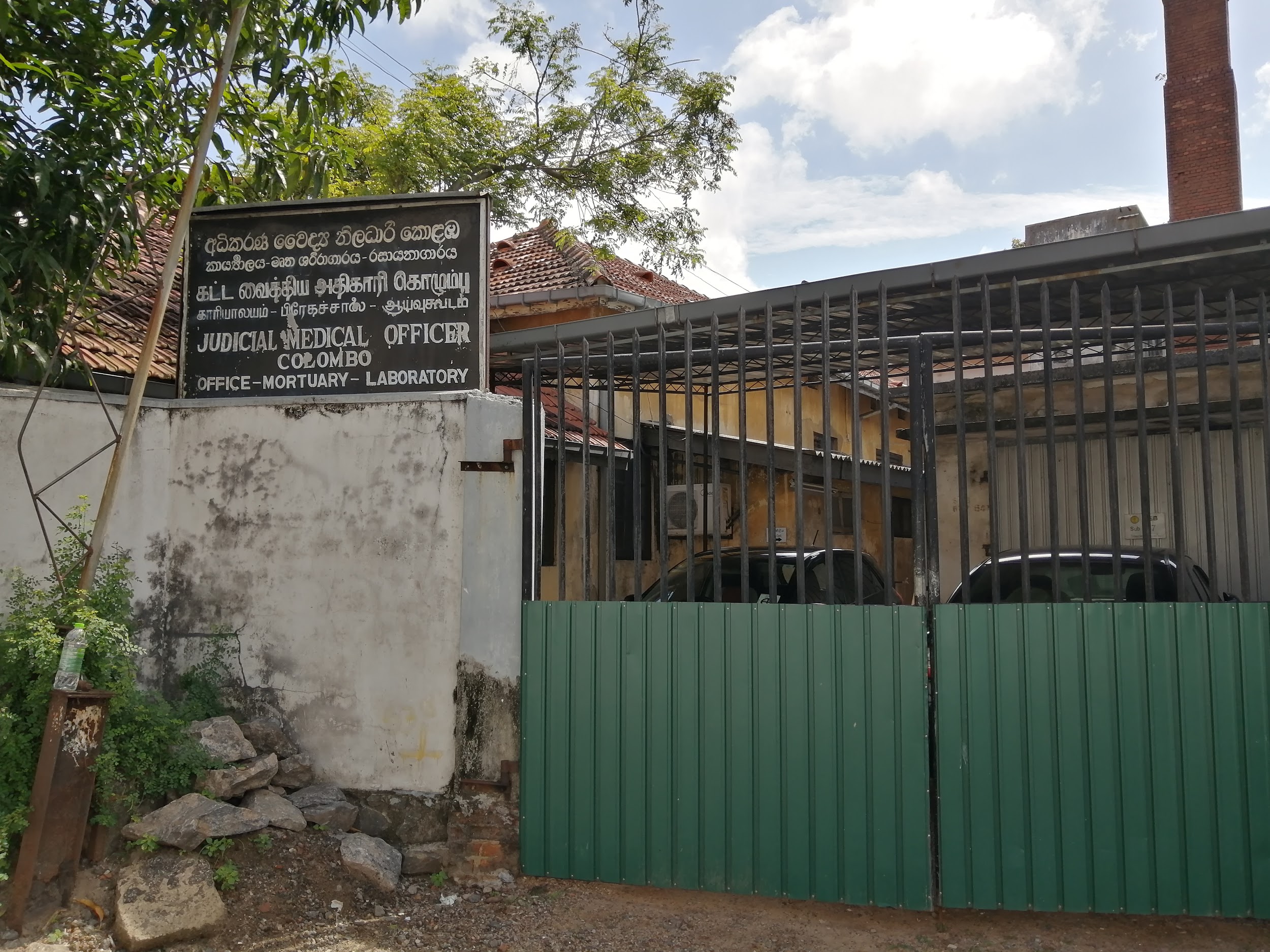 It took three visits to the Police Mortuary for Nawsar Rafayideen to obtain his father's autopsy report. While the Coroner's Office conveyed that the report is negative for COVID-19, the Office refused to hand over the document, stating it would be sent to court directly.
The Health Ministry has claimed that currently there are no statistics on the number of bodies subjected to mandatory cremation. The decision to cremate a body is undertaken by the relevant officials of the hospital, who follow the country's health guidelines. According to the Director-General of Health Dr. Anil Jasinghe, these guidelines stem from efforts to prevent the spread of the virus — with limited information still available on its behaviour.
In a strange world where leaders in global politics are struggling to keep up with the deadly virus, Sri Lanka's health sector, its frontliners, and strict curfew laws have contributed to containing the spread and keeping the death toll under 20.
But within the larger picture, each number represents a person, a coping family. "People often don't see the importance of forensics until it's your loved one — your mother, brother, or child. Then, you care deeply about how a body is handled," Stephen Fonseca, the International Committee of the Red Cross (ICRC)'s head of forensics in Africa stated in a news release.
Mrs. Sheriff*, a counselor, has been helping certain families cope with the loss of their loved ones during this time. "All of us have been affected by this pandemic in some way or the other. But the families who lost someone, they have been the most affected," she said. According to her, some Muslim families have struggled to come to terms with the cremation. "You can't stop people from dying. But, the way they die and the way they are criticised or reported about, can have a large impact."
In an unprecedented pandemic, loss of a loved one is harder. There are fewer hands to hold for comfort. Longer days of silence, one must grieve in enclosed spaces while picking oneself back up — there is work to be done in this dipping economy.
As families continue to grieve, their surrounding community can play a large part in easing the pain. To condole, be compassionate, but mostly attempt to understand the faith behind certain rituals — which is often ingrained in the way loss is dealt with.
"It feels like a dream. I remember her hair, from that day. I kissed her and she was very cold. Then I remembered that I had to make the calls to my mother, aunt, and uncle, which was devastating. I had to pretend that I was strong. Even while talking to them it was very surreal. Still, I had hopes that she would wake up." — Faheema, from the house tucked away in Wellawatte
Article Photos: Sakeena Razick
Cover Photo: Ponda Sujadi
*—Person did not wish to divulge full name
Fathima Rinoza's family do not have the original General Hospital form which refers to COVID-19 and was essential in transferring Rinoza to the IDH. The family received a 'declaration of death' stating COVID-19 pneumonia as the cause of death, based on which the death certificate was provided. Shafeek received the death certificate on 03 June, which, they explained, is based on the original General Hospital form (written out prior to her death). They have not yet received an autopsy report.
Since May, Fundamental Rights (FR) petitions have been filed by several persons against the compulsory cremations.
Editor's Note: Umrid Hassan's age was previously reported as 45. This has been corrected to 49.